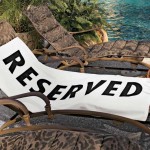 One of the things that I try to do every year is plan our family camping trips and reserve the campsites early in the season.  I rarely succeed at this, but it's the thought that counts right?
Wrong.
Have you ever tried sleeping in a tent that is on a slope?  I have and I can tell you that I didn't get a decent night's sleep.  So learn from my experience and book early.  Here are some tips to help you get the jump on your planning.
There is not much worse for camping than landing on a site that doesn't meet your expectations.  If you wait too long to make a reservation, you may find that the remaining sites are either sub-par or lacking in features that you are accustomed to.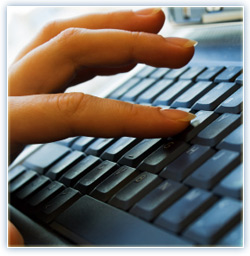 These features could be things like shade trees, electrical hookup, sewer hookup, or simply the size of the site.  The site could also be a good distance from a toilet, comfort station, pool or the lake.
I've seen sites that are all dirt (no grass), on a slope, in a flood plane, and even next to a busy highway.  So much for relaxing.
The good news is that you can avoid this situation by simply making your reservations early in the season.
Your best bet is to let technology do plenty of the work for you, since most of us have a computer and internet in the home.  The following list of tips may prove useful for you.
Schedule a yearly reminder for yourself in your favorite calender program.  That way, you don't have to remember when that time rolls around again.  Our family has used both Microsoft Outlook and Google's Calender to accomplish this goal.
You can also subscribe to our feeds (via RSS, email, or Twitter), which will provide you with a reminder early in the spring.
Check to see if your favorite campground has an online reservation system.  This can greatly simplify the reservation process.
Use your browser to see if the campgrounds you are thinking about going to have been reviewed on the web.  This can make your decisions about where to go much easier to make.
If you have any tips of your own, let us know in the comments.