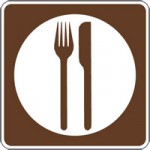 Mmm It's time for another delicious recipe.  This time, we're going to tackle a breakfast favorite – the omelet!
Making omelets can be a messy task, and most of us hate scrubbing pans while we are camping.  Well, today's recipe offers up an alternative to cooking omelets in a frying pan.  We're going to boil them in Ziploc sandwich bags to keep the mess under wraps.
If your family loves having omelets for breakfast, they are going to love the bag-o-omelet.  It's a tasty, nutritional treat that is sure to start their day off with a smile.
I personally love this recipe because of it's no fuss, no mess capability.  You just mix it up and drop it in the water.  That's it!  Sounds too easy?  Well, it is!
Prep Time:
10 minutes
Cook Time:
10-15 minutes
Total Time:
20-25 minutes
Ingredients:

Eggs
Bacon or Ham (or both)
Tomato
Onion
Grated Cheese
Red and Green Peppers
Salt, Pepper. Garlic Powder
Anything else that you like in an omelet!
Ziploc Sandwich Bags
Pot for boiling water

Instructions:

Scramble two (2) eggs and pour into a Ziploc bag.
Cut and dice desired vegetables and place into bag.
Cut bacon or ham into small pieces and place into bag as well.
Add salt, pepper and garlic powder in desired proportions.
Add 1 teaspoon (tsp) of water into the bag.
Seal completely, ensuring that all air is removed from the bag.
Holding bag by the seal, gently shake to mix all of the ingredients.
Drop the bag into the pot of boiling water.
Check often and remove when eggs appear to be done (approx. 10-15 minutes).

Variations:

The ingredients are the variations.  Mix it up however you see fit!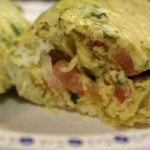 Tell us about your amazing omelet recipes in the comments.