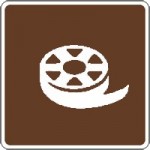 I've been thinking a lot recently about some different ways to improve the blog and I've finally settled on one of the improvements.  We're going to start showing a video of the week!
Each week, we'll post a camping-related video that we feel is of real value to our readers.  This week's will be a tough one to beat.  It's about an amazing builder/engineer who built his own fifth wheel from scratch!
I hope you enjoy it as much as we did!
Here it is:
If you can't see the video, try this link
Let us know what you think of this video in the comments!