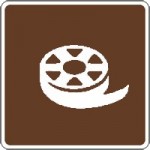 The complete restoration of a 1958 Stanley travel trailer makes this week's video of the week.
This 10 minute video will take you on a journey as a classic that was all but forgotten is given a second chance at life.  It's stripped down to nothing then reassembled with remarkable precision.
I consider this a testimony to all the do-it-yourselfers out there who aren't afraid of a little hard work.  Old trailers need not be thrown away and used for scrap, sometimes they just need a makeover.

Watch as the story unfolds…
If you can't see the video, try this link
Let us know what you think of this video in the comments!