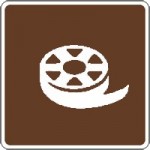 Wow, this video is quite the classic!
I'm not sure, but this might be one of the coolest inventions that never caught on.  Imagine being able to tow a 5th wheel with your everyday driving car.
In this video they did it with a Volkswagen Beetle.  You gotta check it out.  The driver actual maneuvers the car a full 360 degrees.  This setup is truly amazing, you won't believe your eyes!
If you can't see the video, try this link
Let us know what you think of this video in the comments!
Don't forget, there's just over 24 hours left to get in on the contest for the free Coleman propane lantern!