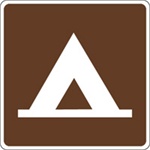 I think it's terrible when people are so worried about being competitive, that they ultimately rob their readers of the kind of value that you come to expect from a blog these days.
If I come across a good read on the Internet, I want to share it with my readers – and here is a great example!
I recently came across an excellent camping blog from Southern Ontario – SO Outdoors Camping Blog.  Plenty of excellent posts on the site, but this one in particular caught my attention.
Take Inventory – That's right, take a good look at what you have, what you need, and what you want for your summer adventures.  Check things like bedding, dishes, tent pegs, fabric repair kits.  Now's the time to replenish those non-perishable supplies.
Examine Fabrics – Take the time to check your tents and sleeping bags for broken zippers, split seams, etc. Also check for rodent damage.  Mice just love the fabric of your tents and sleeping bags for a cozy winters nest.  It's not a pleasant discovery but it's better to find out now than when you're ready to leave for that long awaited first camping trip of the season.
Check Appliances – Fire up your portable stove, lantern, BBQ, etc. to be sure that insects haven't decided to make a home in the tubes or burners over the winter.
Lights – this is a good time to check all your flashlights, electric lanterns, etc. to be sure they're in good working order and that you have a good supply of replacement batteries.  Have you ever arrived at a campsite after dark only to discover that your lantern batteries are dead?
Plan your Trips – This is a great time of year to pull out the camping maps or check the Southern Ontario Outdoors

camping destinations page

and start planning your warm weather adventures.  A glass of wine, some roadmaps, and campsite brochures are sure to make the final gasps of our Southern Ontario winter more bearable.
If you like this type of content, be sure to head over to their site and see what else they have to share!