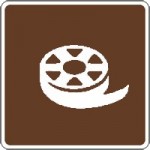 Wow, this video is quite the classic!
I'm not sure, but this might be one of the coolest inventions that never caught on.  Imagine being able to tow a 5th wheel with your everyday driving car.
In this video they did it with a Volkswagen Beetle.  You gotta check it out.  The driver actual maneuvers the car a full 360 degrees.  This setup is truly amazing, you won't believe your eyes!