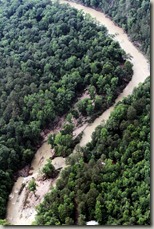 This might be old news to some of you, but that makes it no less of a tragedy.
In the early hours of Friday, June 11 2010, a flash flood ripped through the popular Albert Pike Recreation Area campground in Langley, Arkansas.  As campers slept peacefully in their tents and RVs, rivers began to swell at a rate of 8 feet per hour.
As the flood waters slammed into the campground, many families were left scrambling to get to higher ground in the darkness of the night forest.
At the time of this post, 18 campers have been confirmed dead and 22 people are still missing.
Continue reading Thoughts and Prayers for the Arkansas Flood Victims →