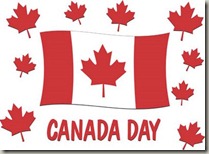 It's Canada Day and that means Canada is celebrating 143 youthful years!
Time to head on out to your local celebrations or pull out the barbeque and celebrate the day with friends and family.
Whatever you decide to do, make sure you have fun doing it!  It's a day to relax and to pay tribute to this fine land.
Read on for some interesting facts about Canada and Canada Day…