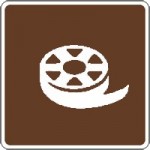 This week's video of the week is very exciting for me.  I'm a big fan of the television show How It's Made, and this video is a clip from the show.
How It's Made is a tv show that is all about a behind the scenes look at the manufacturing of common products found in the marketplace.  Everything from erasers to dump trucks have been featured.
This particular episode features the manufacturing of a popup tent trailer.  You get to follow a popup as it makes it's way down the assembly line.
Continue reading Video – The Manufacturing of a Popup Tent Trailer →